Steve Barratt & David Parker decided to launch Guitarlodge in 2008 as the local area was crying out for a dedicated guitar & amplifier repair service. It proved to be a success & Guitarlodge currently has a national database of over 500 customers. Amplifier technician David Parker recently retired but still builds valve amplifiers from his workshop in Ipswich Suffolk.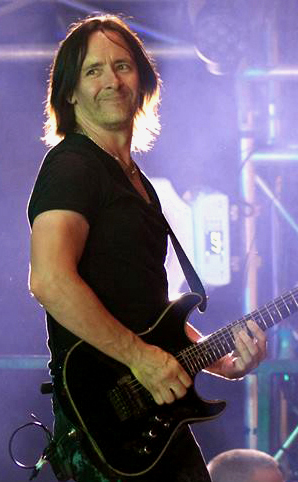 In his early days prior to Guitarlodge, Steve started out as resident repairer in a busy guitar shop. He gained extensive experience in all aspects of repairs, working on top brands such as PRS, Ibanez, Gibson, Fender, Taylor to name but a few. This valuable experience combined with hours of studying the best guitar repair books money can buy, (thanks Dan Erlewine) helped form the foundation of his own guitar repair business.
Steve always had an interest in guitar construction/design & has been repairing all kinds of fretted instruments for professional & amateur musicians for over 25 years. He is also a keen guitarist & played professionally for over ten years, meeting numerous other players & was fortunate to work on many of their instruments.
For the past few years he has been building, repairing & setting up guitars & other fretted instruments from the purpose-built workshop in Suffolk. The guitar repair shop is now established & handling numerous enquiries every day.
The service offered by Guitarlodge is friendly & professional. A lot of the repair work comes from repeat business & we have received numerous testimonials from some of the most respected musicians in the area, all of whom remain valued customers. Guitarlodge is now the place to go for professional guitar repairs.